We drove up to Flagstaff this weekend for the 7
th
race of the series... the Flagstaff Frenzy. The course had some of my favorite trails in Flag, a sweet rocky
singletrack
section and a fun
swoopy
downhill.
I arrived at the race and found Sarah and Zach. Zach was off to do some volunteer work so we hung around the "campfire" ring from the night before and waited for Sarah to get ready for her race. While we were sitting there, a forest ranger pulled up and gave us a hard time about having a fire (even though it was out and there from the night before) He was going to give us tickets for "tending" a campfire... even
though
it was out and I had just arrived 10 minutes prior! Sarah came to the rescue and talked him out of it!
Sarah Tearing up womens PRO Class!!

The women's race took off a couple of hours before the men's race, so I took pics and handed waterbottles off. During the women's race, there were all kinds of announcements about people that were on the course rerouting it, putting up wires across the trails, and basically doing what they could to derail the race. Some of the locals in Flag do not think the trails should be used for racing... and they were doing what they could to discourage the riders. About half of the women ended up getting lost and were not able to finish... bummer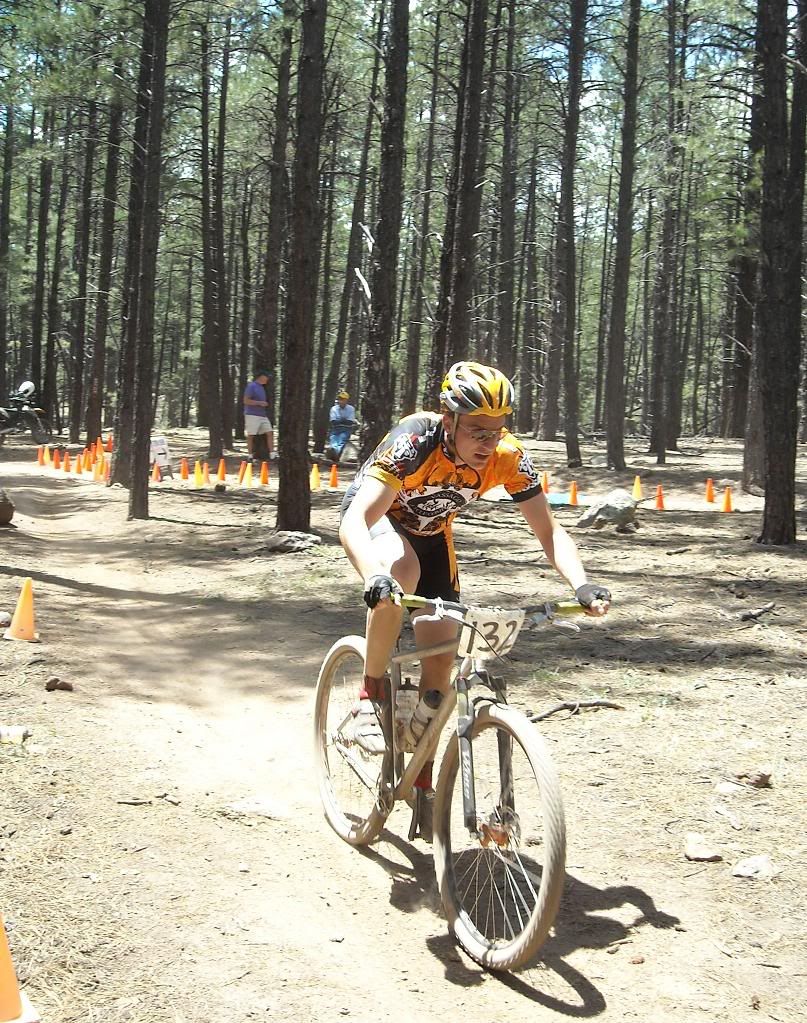 Somewhere on the course

My race went ok... I had a pretty good lead for the first lap, and flatted my front tire. I got it changed in record time and still had the lead. I am not sure what I did, however about 2 miles from the end I looked back and Scott Countryman was coming up the trail... only about 100 yards back!!! What???? He had a giant gear on his singlespeed and it was almost downhill or flat the entire way back to the finish, so I knew I was in trouble. I did what I could for the rest of the climb and went as fast as I could to the finish to keep him back... but he ended up passing me about 1/2 mile from the end. I have no idea where he came from or how he managed to push that gear for this race... but it was nothing short of spectacular! Scott is 17 years old, been racing in the mens singlespeed classes for a couple of years, and is basically a bad ass... and one of the nicest people that I race with. Man, he is not going to do anything but get faster.... SCARY!!!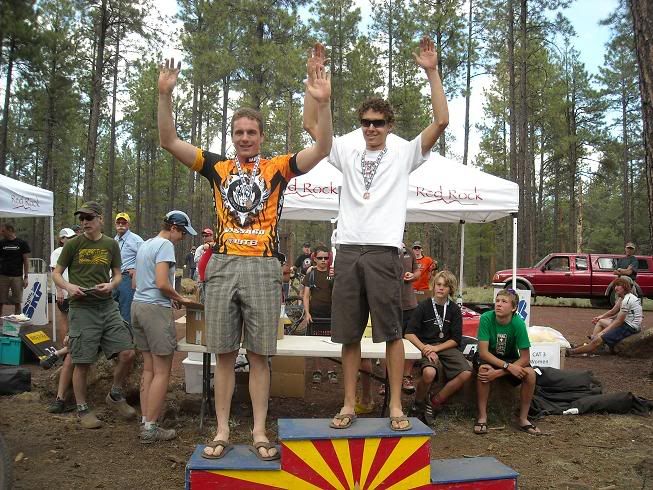 Scott Countryman

After the race we hung out for a while, took some pics, and then just went home. Very fun day on the bike and I can not wait to get back up to Flagg for the next race!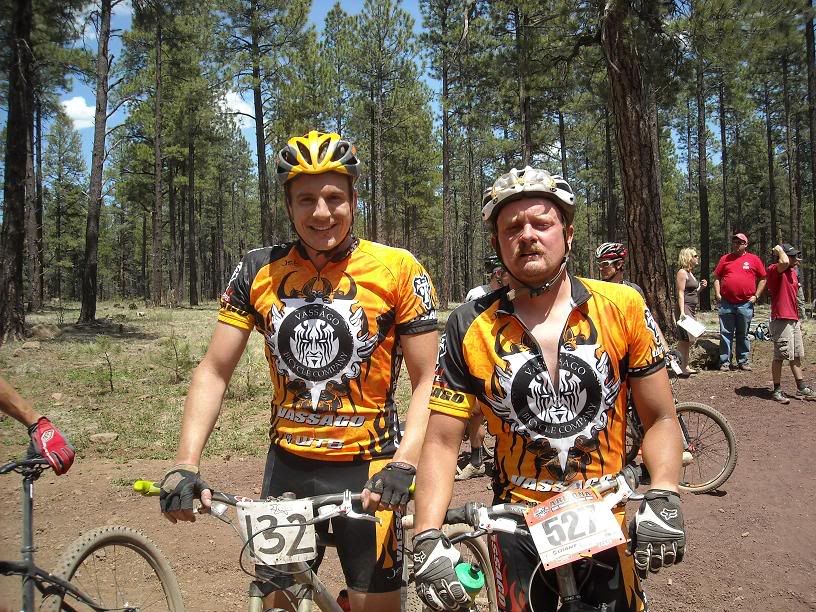 Zach looks like he is FINISHED!!!